The nursing field is the backbone of healthcare universally. The last century has witnessed an increasing demand for advanced practice nurses due to their extensive experience and adaptability in the ever-changing healthcare system. Advanced practice nurses (APNs) are critical to the U.S. healthcare system. Bonnel (2021) states that the U.S. boasts over 4 million registered nurses. Since 2018, about 12% of these registered nurses have obtained education to qualify them for advanced practice. Four types of APNS categorized according to the level of education, certifications, and experience. These include nurse practitioners (NP), Clinical nurse specialists (CNS), certified registered nurse anesthetists (CRNA), and certified nurse midwives. The advanced practice nurse role requires a master's education level accompanied by national testing to obtain the specific certifications for the particular role. This paper provides the scope of an advanced practice nurse, including transformational leadership and current policy trends in the APN roles. Moreover, I will also categorize the practice environment, the population I will be working with, and future involvement in professional organizations.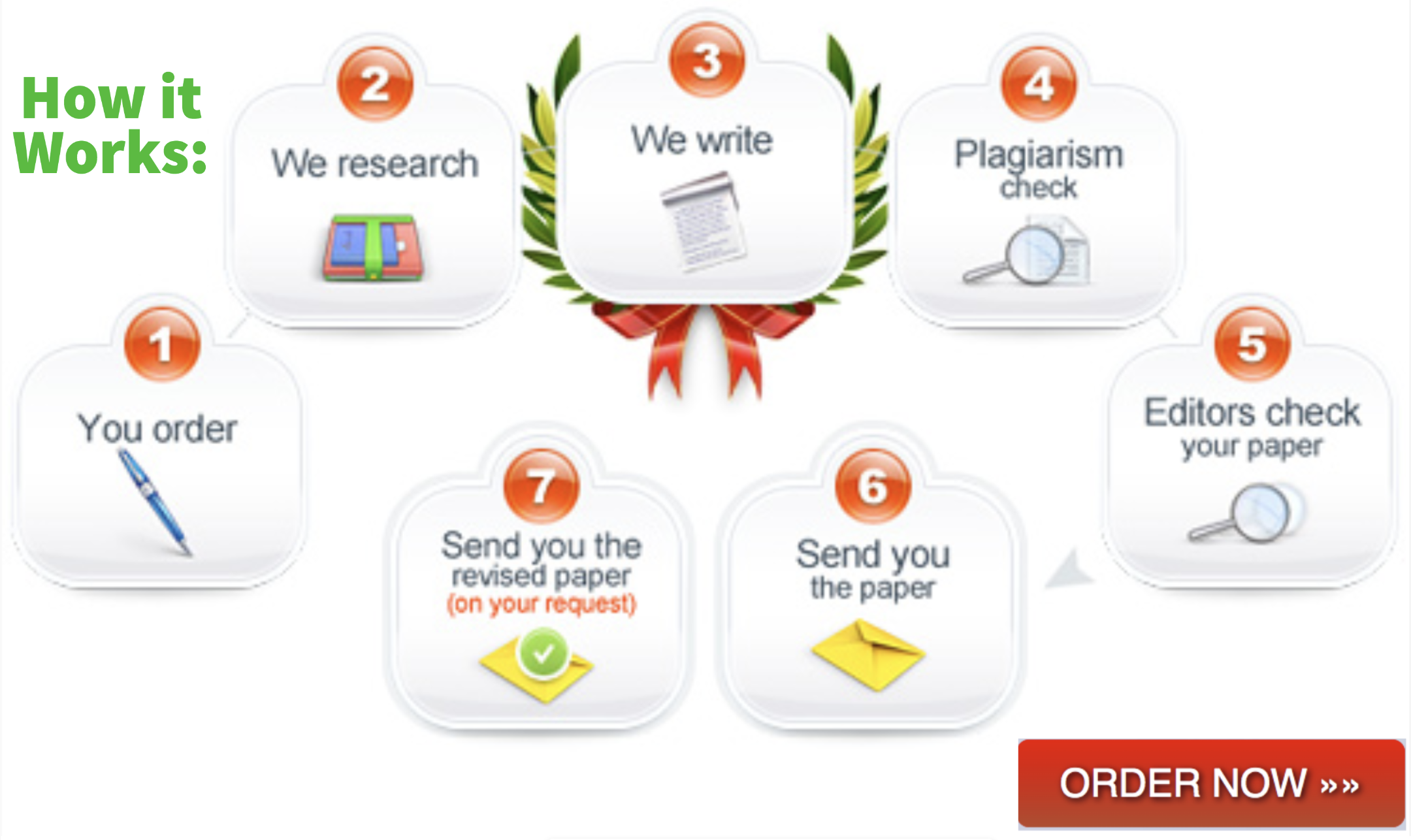 The distinction between Advanced Nursing Practice (ANP) and the Advanced Practice Nurse (APN)
Advanced Practice Nurse (APN) refers to a nurse who has achieved a master's or doctoral level of education in a specific area of nursing, such as nurse anesthetist, nurse practitioner, nurse midwife, and clinical nurse specialist. APNs are well-experienced in a specific nursing area and more knowledgeable in the areas of specialization (American Nurses Association, 2017). As such, they can offer diagnosis, treatment, prescriptions, treatment plans, and interpret diagnostic tests. The advanced practice nurse (APN) role is not to be confused with the advanced nursing practice (ANP). ANP refers to an umbrella term used to refer to nurses who have acquired knowledge and skills beyond the basic registered nurse (R.N.) level. According to the International Council of Nurses, ANP refers to a form of nursing that extends beyond the scope of practice and is characterized by enhanced knowledge, skills, and education in the nursing profession (The Chicago School of Professional Psychology, 2021). The nurses in this category have undertaken their master's and the necessary certifications required in their area of study. ANP grants nurses more autonomy and knowledge in patient care and profession. In summary, APN refers to a specific advanced nursing role, while ANP is a general term for the field of advanced nursing practice.
Nurses in the field of ANP must first become registered nurses (RN) before pursuing a master's education in their area of specialization. The regulations for taking exams to acquire certifications in one's area of specialization differ across states. APN knowledge and education equip nurses with skills and authority to perform advanced patient care tasks and manage the healthcare system. According to Poghosyan and Maier (2022), advanced practice nurses have made valuable contributions to healthcare, thus enhancing patient outcomes and healthcare systems globally. Advanced practice nurses contribute to bridging health access inequities due to their diversified knowledge and skills, enabling them to adapt to more complex clinical practice environments. With a holistic nursing approach, the APN provides treatment and patient education, enhancing patient access to healthcare services. Contemporary studies show that APNs working in mental healthcare were positively linked with enhanced personal, family, and community outcomes. This is because the APN offered specialized health interventions such as promoting psychological health education and consultations. As a result, APNs working with other healthcare professionals aid in enhancing clinical practice through patient-focused interventions.
APN roles pertaining to clinical practice, primary care, education, administration, and health information
APNs provide optimal support for various healthcare segments, including primary care, education, administration, and health information which improves patient outcomes and strengthens healthcare systems. APNs provide high-quality, individualized medical interventions as primary care providers due to their extensive knowledge and expertise. Research by Poghosyan and Maier (2022) shows that the risk of death among lung cancer patients in England is reduced by 17% when an APN conducts the assessment. Moreover, hospitals register lower readmissions due to cancer when a nurse specializing in lung cancer performs an assessment. APNs also offer health education to patients and their families, including creating awareness about disease, promoting health, preventing illnesses, and offering consultations. A healthcare system's efficiency depends on the health services offered and proper management of the system's administrative functions. APN position offers more autonomy to the nurse. Thus the nurses interpret laboratory tests and offer treatment plans in collaboration with other physicians. Despite their involvement in patient primary care and treatment, APNs conduct administrative functions such as consultation and supervision to registered nurses managing complex health issues (Wheeler et al., 2022). Collaborations with patients and their families allow APNs to disseminate evidence-based health information. These functions facilitate the management of complex illnesses and support the healthcare systems to improve health outcomes.
Adult-Gerontology Nurse Practitioner (AGNP)
The advanced nursing practice role I aspire to be is Adult-Gerontology Nurse Practitioner (AGNP). AGNPs offer a range of comprehensive healthcare in both inpatient and outpatient healthcare settings. Nurses in this role can either work in adult-gerontology acute care or adult-gerontology primary care. However, AGNPs provide general healthcare to patients of all ages, from children to seniors. Their roles overlap between physicians and registered nurses role. They provide patient assessment, treatment, education, and consultation on patient-centered interventions independently or in collaboration with other medical professionals. The nurses specializing in acute care deal with complex illnesses and chronic conditions, while primary care nurses offer general medical services to patients of all ages. These medical roles include patient observation, interpretation of laboratory tests, patient diagnosis, and curating patient-focused treatment plans. The qualities that I have that align with the roles of the AGNP are academic qualifications and nursing practice. My passion is providing holistic care to the patient rather than treating the illness in isolation. Adult-Gerontology Nursing Practice will allow me to support patients in their adult life through the end of life and educate their caregivers on disease prevention and management.
Personal philosophy in nursing
My nursing philosophy is to provide individualized healthcare to each patient rather than treating the illness in isolation. The disease impacts every aspect of life, including emotional, mental, physical, social, and financial aspects. It is paramount that I assess a patient's underlying conditions to help me develop a more accurate diagnosis and medical intervention. Treating the symptoms of a disease is critical to enhancing the health of the patient. However, I believe that considering wellness beyond the physical and environmental factors contributes to maintaining one's health and preventing illnesses. External factors can cause disease that leads to the interruption of regular psychological and physical processes. A holistic medical intervention goes beyond treating a patient's health condition. Offering consultation and education for the patient's family build a strong social support system to aid in the patient's recovery and health maintenance. According to Bjørlykhaug et al. (2022), there are positive links between social support and mental health. Moreover, educating the family and the community on the patient's health condition increases awareness and acceptance. I want to make people feel supported in their healing journey and respected through my medical interventions.
Regulatory, legal requirements, and competencies for AGNP
The regulatory and legal requirements for AGNP stipulate that an individual be licensed and a registered nurse (RN) to pursue the advanced practice nurse role. The legal body regulating nursing practice in California is the Nursing Practice Act (NPA) which is composed of the Board of nursing who are well-versed in the roles and responsibilities of registered nurses. To practice as an AGNP in California, one requires certification from the California Board of Registered Nursing (BRN) and an R.N. The registered nurse licensing requires completing an accredited registered nurse training and passing the NCLEX-RN exam (Wheeler et al., 2022). The requirement of a bachelor's degree or higher and a special program centered on adult gerontology is paramount for becoming an AGNP in the state of California. Certification from the American Nurses Credentialing Center (ANCC) or the American Association of Critical Care Nurses (AACN) is a requirement for advanced nursing practice.
Additionally, AGNPs must enroll in continuing education to maintain their practice licenses and acquire up-to-date, evidence-based knowledge and skills to enhance health outcomes and healthcare systems. The California Board of Registered Nursing requires that registered nurses attain at least 30 hours of continuing education every two years. These legal and regulatory requirements for the AGNP role ensure that the nurse is updated on current practices and advances their knowledge and skills in their area of specialization.
Transformational leadership as it relates to AGNP
The roles in advanced nursing practice involve management and administration duties. As a result, AGNP must possess leadership qualities to enhance their healthcare delivery and competency in the field. "Transformational leadership is a leadership style that focuses on inspiring and motivating individuals to achieve their full potential" (Wheeler et al., 2022). In the context of Adult-Gerontology Nursing Practice (AGNP), transformational leadership can play a crucial role in developing and implementing healthcare policies and initiatives and promoting the advancement of the nursing profession. Transformational leaders in AGNP also exhibit strong ethical and moral values and are committed to the well-being of their patients and the healthcare community. Encouraging open communication and fostering collaboration between the family, community, and other medical practitioners facilitate individual holistic treatment. The leadership attributes I possess strong ethical and moral values, which are the pillars of my philosophy of nursing.
Policy trends related to AGNPS
The current policy trend in California is human resource growth and development. This policy ensures that the state focuses on growing the workforce and creating suitable working conditions to attract new employees and retain the existing workforce. This shows that the government acknowledges the need to expand the workforce of AGNPs and other medical professionals to strengthen the healthcare system. This policy encourages registered nurses to advance their knowledge and practice; thus, I would not recommend any modifications.
Conclusion
In summary, the APN role requires specialization and extensive experience in the field of choice. On the other hand, advanced nursing practice is a general term referring to nurses with advanced education and specialization in a specific area. The obvious differences clearly indicate the progress in nursing education, as nurses can now diagnose and treat patients in ways that were previously restricted to certain experts. Competent nurses are essential to the current healthcare system as they handle complex health problems, generate processes, and develop policies. These nurses significantly influence the nursing profession; their level of education provides more opportunities for continuous professional development.
References
Advanced practice registered nurses (APRN): American Nurses Association. ANA. (2017, October 19). Retrieved February 2, 2023, from https://www.nursingworld.org/practice-policy/workforce/what-is-nursing/aprn/       #:~:text=APRNs%20treat%20and%20diagnose%20illnesses,other%20developments%20in%20the%20field
Bjørlykhaug, K. I., Karlsson, B., Hesook, S. K., & Kleppe, L. C. (2022). Social support and recovery from mental health problems: A scoping review. Nordic social work research, 12(5), 666-697. https://doi.org/10.1080/2156857X.2020.1868553
Bonnel, G. Advanced practice nursing in the United States, before and during the Covid-19 era. https://www.edimark.fr/Front/frontpost/getfiles/30522.pdf
Poghosyan, L., & Maier, C. B. (2022). Advanced practice nurses globally: Responding to health challenges, improving outcomes. International journal of nursing studies, 132, 104262.  10.1016/j.ijnurstu.2022.104262
School, T.C. (2021) What is Advanced Nursing Practice?: The Chicago School, Insight Digital Magazine. Available at: https://www.thechicagoschool.edu/insight/health-care/what-is-advanced-nursing-practice/
Wheeler, K. J., Miller, M., Pulcini, J., Gray, D., Ladd, E., & Rayens, M. K. (2022). Advanced practice nursing roles, regulation, education, and practice: A global study. Annals of Global Health, 88(1). 10.5334/aogh.3698
Related Posts: