In a healthcare provider's office, EHRs are systems that serve as an electronic version of the patient charts and store the medical history of each patient in that particular practice. EMRs allow health-care professionals to monitor and track data over time, such as blood pressure or vaccinations, identify which patients are due for checkups, and improve overall quality of care within the practice. When used in a healthcare setting, electronic medical records (EMRs) have both advantages and disadvantages.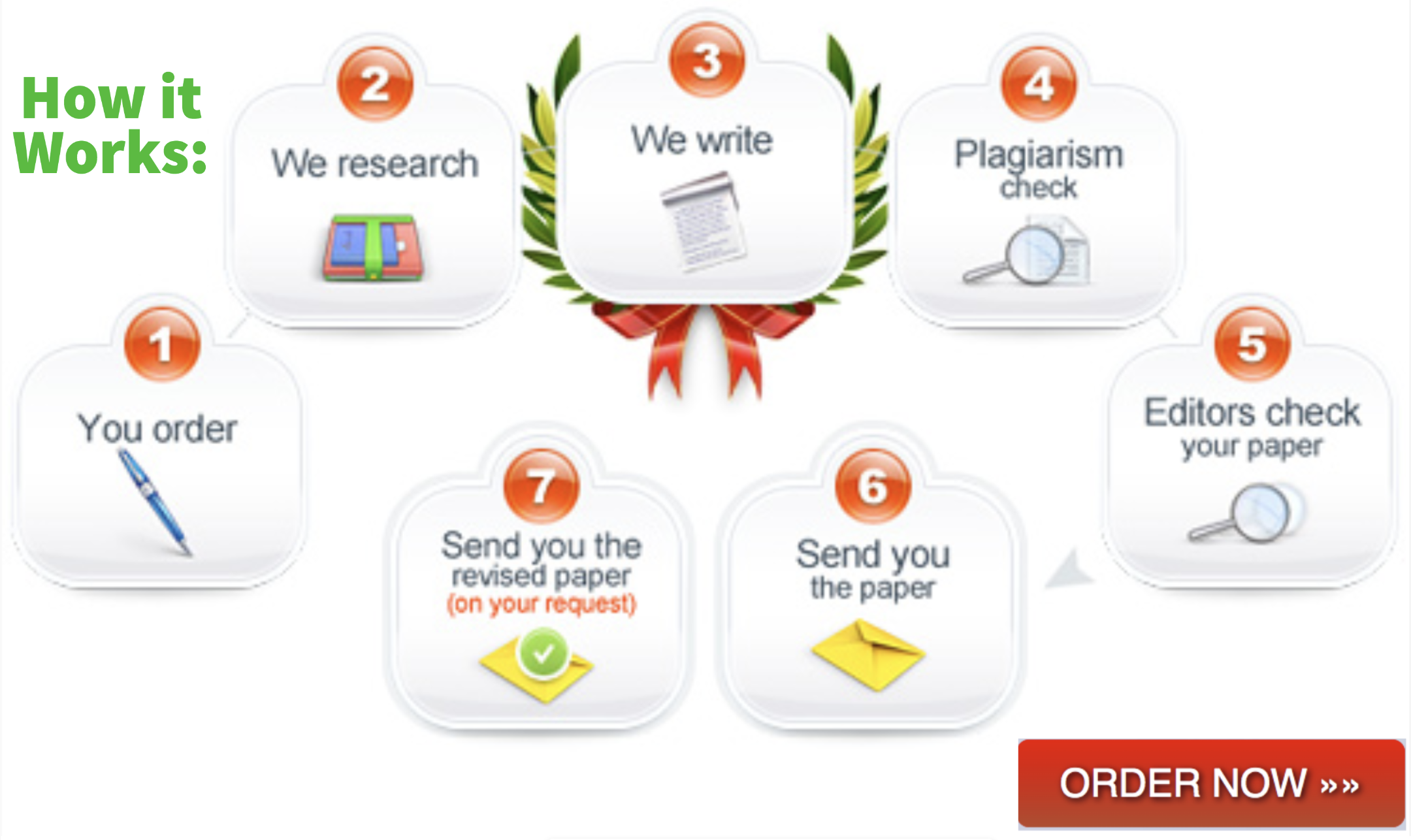 a) Limitations of electronic health records
Absence of computer skills
Having amazing concentration, typing abilities, and knowledge with the application's user interface while listening to patients' complaints, assessing their medical relevance, pondering treatments, and taking notes at the same time would be difficult to achieve. (Hong et.al (2020)). The presence of these characteristics is not frequently found in even the most seasoned electronic health record users. Electronic health records suppliers seem to underestimate the amount of computer skills required from clinicians, despite the fact that the system is not only regarded as, but in practice is actually extremely complex to run by these doctors. Aside from that, adequate typing skills are required to enter patient medical information, notes, and prescription into EMRs, and some physicians lack these skills. Absence of the computer skills may make the physicians focus so much on the computer rather than the patient during providing healthcare services to the patients
Workflow disruption
The use of computers may disrupt workflow. Despite the fact that their colleagues have committed time and reaped significant benefits from using electronic medical records, physicians do not fully familiarize themselves with the available products or select an EMR, deploy it, and then train to use it (Omotosho et.al (2017)). To attend to patients' complaints, assess medicinal relevance, consider solutions, and take notes all at the same time would require tremendous attentiveness, typing abilities, and familiarity with the application's user interface. The majority of online users, even the most seasoned ones, do not possess these characteristics. This may disrupt workflow and lead to medical errors in the healthcare organization.
b) Do electronic health records improve quality of care?
When electronic medical records are used, it has been proved that they have a positive impact on patient care as well as the work life of family physicians.
Better informed
The electronic medical record provides health related practitioners with info in forms that were previously unavailable with paper charts. Patients' weight, cholesterol levels, and blood pressure may now be tracked over time using graphs, which primary care clinicians can now examine and print as well as follow changes over time (stiglic et.al (2019)). According to research that revealed enhanced quality measures, electronic medical records (EMR) facilitate the achievement of chronic illness management, preventive, and screening goals. Providers can set treatment goals and receive reminders to remind them when specific preventative and screening procedures are due or have gone out of date by utilizing electronic medical records. In addition, the EMR provides primary care practitioners with access to information and tools that assist them toward the most suitable therapy for the wide range of conditions they encounter on a daily basis in their practice. Due to improved access to laboratory data, there has been a reduction in duplication and the accompanying expenses that have resulted. The usage of electronic health records has resulted in a decrease in the mortality rate among chronically ill patients.
Improved relationships
Using an electronic medical record (EMR) helps family physicians and members of their multidisciplinary teams communicate and collaborate more effectively. Summary charts, medical notes, and consultation letter templates all help to ensure that consultations and other team members receive readable and structured information (Gomes et.al (2019)). Medications are prescribed in a clear and systematic manner, which helps to reduce medical errors throughout the prescribing process. E-Medical Records make it easy to communicate and allocate responsibilities to different team members since they are digitally stored. In some situations, people may be able to schedule appointments over the phone or on the internet as booking calendars are freely reachable by clinical staff, doctors, and other healthcare professionals. According to some investigators, patient registries and patient records, which more effectively engage patients in managing their own care, may aid in the enhancement of patient care through the use of electronic medical data.
Do electronic health records provides enough detail about patient condition and events if there was a law suit?
The EHR do not provide sufficient information on a patient's condition and events in the event of a legal action, in my opinion. Because electronic health records are comprised of a series of checkboxes, numeric data is preferred over written data in electronic health records, for example. However, the physician may neglect to write the cause for the change in dose and prescription, despite the fact that the physician may have altered the treatment plan. Due to the fact that documenting in an electronic health record takes time, it is possible that the physician and other health care providers will not be able to accurately capture all of the events that may have occurred during the patient's stay in the hospital. Physicians also fail to document the reasons that led them to make particular decisions, making it impossible for other essential health care workers to determine the reasons for the decisions taken by them. In turn, this has a negative impact on the quality of care that patients receive. Healthcare practitioners should be educated on proper documentation utilizing EHR, and the EHR should be enhanced to handle all of the documentation required. The option to copy and paste should also be disabled.
 Three types of data.
Descriptive data:  Descriptive data is the evaluation of historical data to understand trends in healthcare decision-making better. Descriptive analytics is applied to understand better how healthcare decisions affect service quality, clinical outcomes, and patient outcomes. They allow companies to manage operational material, such as real-time or near-real-time data and collect all patients' visual data (Denton et al., 2020). This approach can identify previously unnoticed patient trends, such as those linked to hospital readmissions, to better balance capacity and cost.
Predictive data: A patient's path through diagnosis, prognosis, and therapy is aided by predictive analytics. It is also possible to reduce adverse occurrences by using predictive analytics in remote patient monitoring (Lopes et al., 2020). Predictive analytics can improve the quality of care and save expenses on a large scale. Predictive analytics may provide enormous value everywhere there is a large amount of data. To achieve real-world results, leading organizations use predictive analytics.
Prescriptive data: It is possible to optimize business outcomes by counseling healthcare decision-makers on the most effective course of action for patients or providers using prescriptive analytics. To determine the consequences of each course of action, these simulations allow you to compare several "what if" situations (Denton et al., 2020). Prescriptive analytics has the advantage of being one step ahead of the standard prediction model used by hospitals. If predictive analytics allows a healthcare organization to foresee future results, prescriptive analytics nudges it to take action on those discoveries. It offers the healthcare company the authority to affect the results.
Another type of data specific to nursing
Big data is used to describe the additional information in this scenario. Digital technologies that collect patient records and aid in hospital performance management, such as those used to create big data in healthcare, have produced volumes of information that are too enormous and complicated for traditional technology to handle. With the use of big data analytics in healthcare, there are numerous benefits, including the potential for saving lives. As a result of the digitalization of everything, massive amounts of data have been generated. These data are then processed by various technologies and then examined. Using specific health data from a group (or from a particular individual) in healthcare could help avoid epidemics, cure sickness, and reduce expenses. Healthcare businesses should value big data to improve patient outcomes, reduce costs, and increase efficiency. More importantly, big data will assist physicians and hospitals in providing more individualized care and in measuring the effectiveness of the care they offer.
Application of big data in health care organization
Big data is being used in health care organizations to deliver high-risk patient treatment. Health care organizations are increasingly turning to big data to better identify and treat patients at higher risk of complications or higher costs. By using large data sets and analytic tools, health insurers and providers may better identify high-cost patients and intervene early to save money on treatment (Agrawal & Prabakaran, 2020). Health care organizations use big data to improve services while also lowering costs. Using gut feelings or essential tools to make vital healthcare decisions can lead to subpar results and even put patients' lives at risk. Any successful transformation strategy in the age of big data must be founded on real-time data analytics and allow for transparent, evidence-based decisions. At this point, those technologies like decision optimization come into play, which allows for a more fact-based and open approach to decision making.
In the end, Big Data can transform healthcare from the ground up. Healthcare businesses should value big data to improve patient outcomes, reduce costs, and increase efficiency. On the other hand, big data will assist physicians and hospitals in providing more targeted care and achieving better results. Big data is a driving force for pharmaceutical businesses, helping them design and build new drugs and products that are more inventive. There are several ways healthcare stakeholders can use big data and predictive analytics to address essential concerns such as readmission rates and high-risk patient care.
Ethical Concern when using big data
One of the ethical challenges with the use of big data is respecting the autonomy of patients. In research, gaining informed consent is the primary strategy used to respect the independence of individuals. Consent processes in research are primarily concerned with ensuring that patients know the research's objective, hazards, and methodology (Agrawal & Prabakaran, 2020). By allowing patients to make an educated decision, the consent process promotes the ethical ideals of autonomy and choice. Despite its flaws and limitations, consent has proven the best vehicle for upholding these ethical standards. In light of this, one of the main issues is whether current consent rules for research on Big Data still effectively preserve patients' autonomy compared to traditional research.
The pursuit of equity is another ethical challenge when working with large amounts of data. The moral principle of attaining equity is put to the test by considerable data research, which can potentially perpetuate inequities (Agrawal & Prabakaran, 2020) unintentionally. Research based on Big Data can benefit overrepresented groups while affecting or even injuring underrepresented groups. This occurs when a single group—based on race, ethnicity, place of origin, or socioeconomic class—provides the bulk of the data used in Big Data research. These research' findings reflect the characteristics of the participants and hence tend to help just a tiny portion of the population. If the results of the study are applied to different groups, the advantages may not be apparent.
References
Agrawal, R., & Prabakaran, S. (2020). Big data in digital healthcare: lessons learned and recommendations for general practice. Heredity, 124(4), 525-534. https://doi.org/10.1038/s41437-020-0303-2
Agrawal, R., & Prabakaran, S. (2020). Big data in digital healthcare: lessons learned and recommendations for general practice. Heredity, 124(4), 525-534. https://doi.org/10.1038/s41437-020-0303-2
Denton, J et al. (2021). Being an older nurse or midwife in the healthcare workplace–A qualitative descriptive study. Journal of Advanced Nursing. https://doi.org/10.1016/j.iccn.2021.103122
Denton, J et al. (2021). Being an older nurse or midwife in the healthcare workplace–A qualitative descriptive study. Journal of Advanced Nursing. https://doi.org/10.1016/j.iccn.2021.103122
Gomes, K. M., & Ratwani, R. M. (2019). Evaluating improvements and shortcomings in clinician satisfaction with electronic health record usability. JAMA network open, 2(12), e1916651-e1916651.
Hong, Y. A., Jiang, S., & Liu, P. L. (2020). Use of patient portals of electronic health records remains low from 2014 to 2018: results from a national survey and policy implications. American Journal of Health Promotion, 34(6), 677-680.
Lopes, J et al. (2020). Predictive and prescriptive analytics in healthcare: a survey. Procedia Computer Science, 170, 1029-1034. https://doi.org/10.1016/j.procs.2020.03.078
Lopes, J et al. (2020). Predictive and prescriptive analytics in healthcare: a survey. Procedia Computer Science, 170, 1029-1034. https://doi.org/10.1016/j.procs.2020.03.078
Omotosho, A., Emuoyibofarhe, J., & Oke, A. (2017). Securing private keys in electronic health records using session-based hierarchical key encryption. Journal of Applied Security Research, 12(4), 463-477.
Stiglic, G., Kocbek, P., Fijacko, N., Sheikh, A., & Pajnkihar, M. (2019). Challenges associated with missing data in electronic health records: a case study of a risk prediction model for diabetes using data from Slovenian primary care. Health informatics journal, 25(3), 951-959.
Related Posts: