Cognitive-Behavioral Therapy for Bulimia nervosa
Bulimia nervosa is an eating disorder that is characterized by bingeing then followed by purging. Bingeing refers to uncontrollable episodes of overeating.  Purging refers to when an individual engages in self-induced vomiting or misuse of enemas, laxatives, diuretics, and other drugs that clear the intestine (De Jong et al., 2018).  Bulimia nervosa can be serious and fatal due to the disturbance of an individual's eating pattern. Eating disorders affect at least nine percent of the population worldwide. In the United States, at least 28.8 million individuals have eating disorders (Diedrich et al., 2018).  About 10,200 individuals die every year from eating disorders. That is about one death every fifty-four minutes. Statistics also indicate that 26% of individuals with eating disorders attempt suicide. Eating disorder burdens the economy of each country.  The use of cognitive-behavioral therapy is critical for managing eating disorders like bulimia nervosa. Mental health therapists need to involve the patients with bulimia nervosa in cognitive-behavioral group therapy for bulimia nervosa to help them cope with the disorder and reducing its complications.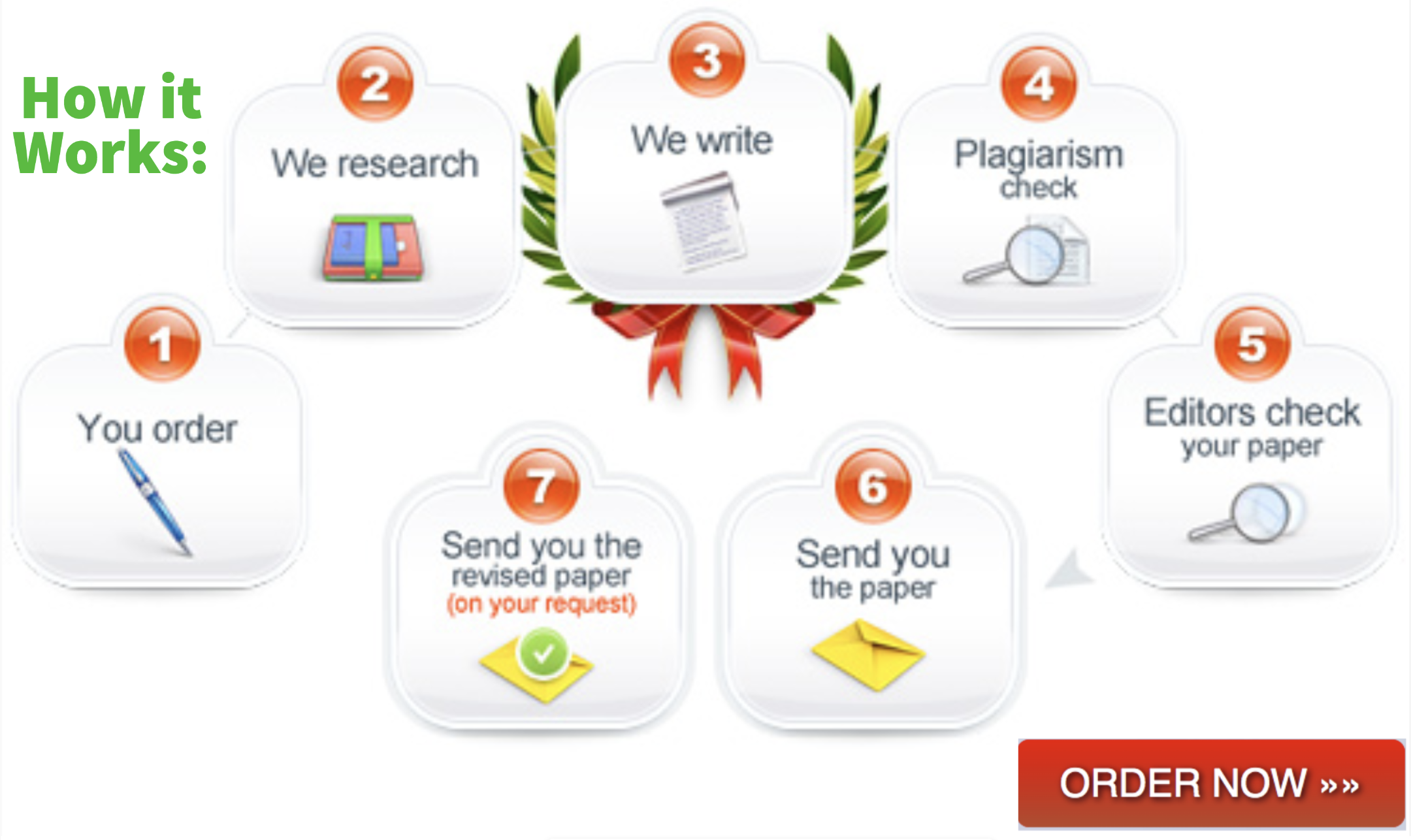 Type of Group
The Bulimia nervosa cognitive-behavioral group therapy will be effective in managing the eating disorder.  The cognitive-behavioral therapy sessions will enable the members to address unhealthy thoughts and purging or bingeing behaviors. According to studies, cognitive behavioral therapy has been effective in managing bulimia nervosa (Brown &Perry, 2018). Additionally, it will help the members to address certain underlying manifestations that co-occur with bulimia nervosa. They include relationship difficulties in an eating disorder, low self-esteem, and any underlying perfectionism.
The group therapy will be a collaborative session between the members and the clients in the group.  Basically, the therapist will ask various questions which will evaluate the components and severity of the symptoms in the patients.  The session will progress at regular intervals.  The main goal of the group therapy session will be to help the individuals recover and address the various co-occurring symptoms. CBT will help the team members to identify certain destructive and disturbing thought patterns that influence their eating habits (De Jong et al., 2018).  The therapy will focus on correcting or changing the negative thoughts, beliefs, and perceptions that contribute to purging and bingeing.  The harmful thoughts will be identified, questioned, and replaced with more realistic and objective thoughts through the therapy. The group therapy sessions will incorporate cognitive therapy, dialectical behavior therapy, multimodal, and rational emotive behavior therapy. The group members will be required to collectively identify negative thoughts, practice new skills, set goals, solve problems, and utilize self-monitoring techniques to avoid relapse.  Most of the sessions will be face-to-face; however, few online sessions will be included. The group members will be individuals from the age of 19-45 with bulimia nervosa and co-existing mental symptoms.
The adult CBT group therapy for bulimia nervosa will be a closed group. To additional participants will join the group after it has in between the sessions. Closed groups allow the members to promote a sense of intimacy and better relationships. Members engage better and understand the specific norms of the groups. It also prevents constant modification of organizational culture.  The group will support ten adults between the ages of 19 and 45 diagnosed with bulimia nervosa. Joining the group was voluntary, and members were informed to stop when they felt they needed to. It was based on mutual consent between the members and the therapist. The members will be involved in a total of eight sessions for around two months.  The therapy will be a short-term intervention to manage the eating disorder.  Each group session will last for 45 minutes. The group meetings will begin the first week of October and will be held every Friday at 10 am. The meeting will be held in a social hall. Fur online sessions will be incorporated into the sessions.
                                                Topic or theme of the group
The Adult CBT group therapy for bulimia nervosa will focus on short-term goal-oriented psychotherapeutic treatment to help the participants understand the interaction between their thoughts, behaviors, and feelings and develop strategies that will help modify unhelpful behaviors and thoughts to improve their health and wellbeing. The sessions will be goal-oriented and time-limited. The therapy will include the following themes challenge of dietary rules, developing strategies to prevent bingeing and purging, identification of behavior thoughts and feelings associated with eating, replacement of unhealthy behaviors, meal planning, weight monitoring, psychoeducation, use of behavioral experiences, and relapse prevention.
Target population and age of participants
The adult CBT group therapy for managing bulimia nervosa is designed for adults between the age of 19 and 45 who have been diagnosed with bulimia nervosa. The participants will be obtained from the healthcare facilities during their psychiatric appointments.  The group is designed for all genders.
Relevance of the group
Bulimia nervosa is a life-threatening condition. The use of CBT group therapy will provide individuals with numerous benefits. Engaging the individuals through the sessions will enable the identification of rules regarding eating and challenging them (Gibson et al., 2019). Secondly, the group will enable its members to develop new thoughts and behaviors and replaced them with those behaviors or thoughts that trigger bingeing or purging.  It will allow the members to enable the members to develop and improve their problem-solving skills through proper education on dietary patterns and habits.  The therapy will expose the fear of certain foods.  Most individuals with bulimia nervosa fear eating certain types of foods for fear of gaining weight.  The group will also improve the ability of the participants to plan for their meals. Meal planning is an important aspect of bulimia nervosa and other eating disorders.  The group will also reduce the chances of relapse of the eating disorders and the other medical or psychological consequences of bulimia nervosa.
Dates and times of group meetings
(Also found in the appendix)
First session:  8th October 2021 at 10 am.
Second session: 15th October at 10 am
Third session: 22nd October 2021 at 10 am.
Fourth session: 29th October 2021 at 10 am.
Fifth session: 5th November 2021 at 10 am.
Sixth session: 12th November 2021 at 10 am.
Seventh session: 19th November 2021 at 10 am.
Eighth session 26th November 2021 at 10 am.
Qualification for the group leader
The leader of the cognitive behavioral therapy group for managing bulimia nervosa should be a mental health professional. The group leader should possess various skills and qualifications to spearhead the group to successful results or outcomes (Castonguay & Hill, 2017). The skills should be displayed throughout different stages of the CBT sessions. Some of the skills the leaders should possess include facilitating, protecting, blocking, problem-solving linking, creativity, delegating, and diagnosing.  The group leader should be able to facilitate and ensure the sessions are running smoothly and effectively.  They should ensure that the group processes are progressing effectively and the members are interacting in a meaningful way.  They should be able to protect individual members from attacks from other group members within the group.  This is a crucial skill, especially in the initiation and norming phases, as members are likely to be combative towards each other.  The therapist should be able to block or intervene during counterproductive behaviors either verbally or no-verbally. In linking, the therapy should identify members that share the same concerns and encourage them to work together.  In diagnosing, the group leader should identify certain categories and behaviors in which the group members may fit.  This should be based on observation or by the use of various diagnosing and screening tools. This is crucial as not all members who desire to join the group may meet the therapist-required category. In delegating, the therapist should be able to delegate or assign roles to different group members. This is crucial in group development. In creativity, the therapist should be able to promote creative and innovative ways in therapy. Finally, in problem-solving, the therapist should solve conflicts or issues that may arise during the therapy sessions.  This will enhance and create a positive environment which is crucial for recovery.  Other skills that the therapist should possess include communication skills, the ability to encourage participation, empathy, ethical competence, professionalism, and the ability to identify and observe the group processes.
How and where the groups will be advertised
Posters will be produced and attached to the mental hospitals to target the patients who come for therapy.  Online platforms such as Facebook and Twitter will also recruit members to be involved in the therapy group. The use of social media is effective, especially in individuals between the ages of 19 and 45years (Villanti et al., 2017). Most of these individuals visit the social media platforms at least thrice a day. Therefore social media will be the main platform for advertising the CBT group for patients with bulimia nervosa.
Selection of members
The selection of the members will be based on a first-come, first-served basis.  Individuals will be required to sign a consent form before they are screened.  The biodemographic data will be answered, followed by certain screening questions that the potential group members must fill. The screening tools that will be used include the SCOFF and the eating attitude test.
                                                          Selection criteria
Birth Date Month: ……………………………………………………..Day: ……………Year: …………………
2) Gender: ❏ Male ❏ Female
3) Height Feet: …………………………………………………………Inches: ………………………………………
4) Current Weight (lbs.)……………………………………………………………..
5) Highest Weight (excluding pregnancy): ………………………………………….
6) Lowest Adult Weight: …………………………………………………….
7) Ideal Weight: ………………………………………………………………………………………..
Questions asked (Scoff test)
Does food dominate your life?
Do you see yourself as fat when others say you are too thin?
Have you lost more than 14lbs within the last three months?
Are you always concerned about how much you are eating?
Do you make yourself sick when you feel uncomfortably full?
The Eating Attitude Test.
Am terrified about being overweight. ❏ ❏ ❏ ❏ ❏ ❏
Avoid eating when I am hungry. ❏ ❏ ❏ ❏ ❏ ❏
Find myself preoccupied with food. ❏ ❏ ❏ ❏ ❏ ❏
Have gone on eating binges where I feel that I may not be able to stop ❏ ❏ ❏ ❏ ❏ ❏
Cut my food into small pieces. ❏ ❏ ❏ ❏ ❏ ❏
Aware of the calorie content of foods that I eat. ❏ ❏ ❏ ❏ ❏ ❏
Particularly avoid food with a high carbohydrate content ❏ ❏ ❏ ❏ ❏ ❏
Feel that others would prefer if I ate more. ❏ ❏ ❏ ❏ ❏ ❏
Vomit after I have eaten. ❏ ❏ ❏ ❏ ❏ ❏
Feel extremely guilty after eating. ❏ ❏ ❏ ❏ ❏ ❏
Am preoccupied with a desire to be thinner. ❏ ❏ ❏ ❏ ❏ ❏
Think about burning up calories when I exercise. ❏ ❏ ❏ ❏ ❏ ❏
Other people think that I am too thin. ❏ ❏ ❏ ❏ ❏ ❏
Am preoccupied with the thought of having fat on my body ❏ ❏ ❏ ❏ ❏ ❏
Take longer than others to eat my meals. ❏ ❏ ❏ ❏ ❏ ❏
Avoid foods with sugar in them. ❏ ❏ ❏ ❏ ❏ ❏
Eat diet foods. ❏ ❏ ❏ ❏ ❏ ❏
Feel that food controls my life. ❏ ❏ ❏ ❏ ❏ ❏
Display self-control around food. ❏ ❏ ❏ ❏ ❏ ❏
Feel that others pressure me to eat. ❏ ❏ ❏ ❏ ❏ ❏
Give too much time and thought to food. ❏ ❏ ❏ ❏ ❏ ❏
Feel uncomfortable after eating sweets. ❏ ❏ ❏ ❏ ❏ ❏
Engage in dieting behavior. ❏ ❏ ❏ ❏ ❏ ❏
Like my stomach to be empty. ❏ ❏ ❏ ❏ ❏ ❏
Have the impulse to vomit after meals. ❏ ❏ ❏ ❏ ❏ ❏
Enjoy trying new rich foods. ❏ ❏ ❏ ❏ ❏ ❏
Interpretation of the eating attitude test
The patient will feel the above eating attitude test the first box to the last box symbolizes Always, Usually, Often, Sometimes, Rarely and never, respectively. The scoring criteria are as follows; in questions, one to 25 always symbolizes 3, Usually-2, Often-1, sometimes, rarely, and never is scored as o each. For question 26, always is 0, Usually-0, Often- 0, Sometimes-1, rarely- 2, and finally never is 3.  Individuals with a score higher than 20 will be selected to participate in the group.
Group therapy informed consent
Informed consent will be administered to the participants. It is the process by which the recruited individuals confirm their willingness to participate in the therapy sessions after being informed of all the relevant aspects, including risks and benefits, that are key for their final decision making (Dafni et al., 2021). All the four elements of informed consent will be included: competency, decision capacity, disclosure documentation, and disclosure.  It will create trust between the therapist and the patient based on a mutual partnership and understanding. When the patients are informed of the risks and the benefits involved, they can weigh on them and make informed choices.
Group therapy consent policies and agreements
All the participants recruited for the adult CBT Group Therapy for bulimia nervosa must read and sign an agreement form indicated below.  The participants must verbalize by seeking clarification or asking questions in areas they do not understand.  If the participants require time to think before committing, they will be allowed to communicate via phone or email.  The copy is in duplicate, and the participants must sign all of them, and one copy will remain with the therapist, and the other one, the patient, will retain for their use.
Agreement details
I hereby agree to receive group psychotherapy services for the management of my eating disorder. I will commit myself once a week every Friday at 10 am for the psychotherapeutic sessions. Participating in the group will enable me to resolve my eating issues and allow me to be able to improve my interpersonal relationships with my friends and family members. Therefore I accept to be actively involved in all the activities of the CBT group therapy for bulimia nervosa.
Confidentiality form
Anything discussed by any of the group members at any time during the online or face-to-face sessions is confidential.  I understand that everything discussed during the group sessions is confidential and must not be shared with individuals outside of the group, except when required by the law.
I agree to keep the names of participants confidential. As one of the group members, I agree not to disclose any information about the group activities to anyone outside of the group. I agree that legal actions will be taken against me if I disclose any identifiable information regarding the group members to the general public or those not involved in the group therapy except as required by the law.
I also understand anything shared during the therapy is confidential.
I also agree that my confidentiality is not guaranteed if I choose to share information via an email address or any online platform.
Indicate in the space below that you have carefully and fully read and accepted the group consent and agreement policies.  If you agree, please sign and indicate the date below.
I agree…………. YES………….NO………………………………………………………………
Name……………………………………………………………………………………………….
Signature……………………………………………………………………………………………
Date…………………………………………………………………………………………………
                                                   Ground rules for group therapy
You are also required to agree to the following ground rules for Group therapy.
I will always try to come on time.
I will try to attend all the required sessions.
I will always come every week, and if anything comes up, I will always communicate in advance.
I will always be supportive of every team member.
I will not be judgmental to other members of the group
I will always accomplish my homework's
I will always give a chance for the other members to participate
I will not discuss personal things outside the social hall or with anyone not involved in the group
I will always be respectful to the therapist and the other group members
I will always arrive in the group ready to work

References
Brown, C. E., & Perry, K. N. (2018). Cognitive-behavioral therapy for eating disorders: how do clinician characteristics impact treatment fidelity? Journal of eating disorders, 6(1), 1-10.
Castonguay, L. G., & Hill, C. E. (2017). How and why are some therapists better than others? Understanding therapist effects (pp. xv-356). American Psychological Association.
Dafni, A., Oikonomou, P., Anagnostopoulos, K., Tsalikidis, C., Dzhafer, N., Tsaroucha, A. K., & Pitiakoudis, M. (2021). Are patients willing to be informed on the risks and complications associated with the proposed therapy? A survey on informed consent. Folia Medica, 63, 569.
De Jong, M., Schoorl, M., & Hoek, H. W. (2018). Enhanced cognitive-behavioral therapy for patients with eating disorders: a systematic review. Current opinion in psychiatry, 31(6), 436.
Gibson, D., Workman, C., & Mehler, P. S. (2019). Medical complications of anorexia nervosa and bulimia nervosa. Psychiatric Clinics, 42(2), 263-274.
Villanti, A. C., Johnson, A. L., Ilakkuvan, V., Jacobs, M. A., Graham, A. L., & Rath, J. M. (2017). Social media use and access to digital technology in US young adults in 2016. Journal of medical Internet research, 19(6), e7303.
Related Posts: