Presentation of a topic that I am passionate about as a current faculty member. This project will explain in detail the need for a standardized placement tool for academic settings and hospitals to use.
2. Current difficulty placing students in the clinical setting
Limited sites for faculty led/preceptor led clinical
Disorganized Process of placement of students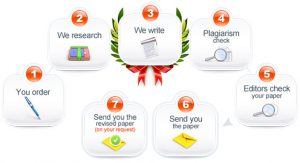 Current placement is done individually by each site and it time intensive
Current process shows favoritism
Introduction
Summary of Practicum Project Topic
Project Goals
Project Objectives
Rationale for Goals
Practicum Project Methodology
Practicum Project Findings
Conclusion
I would like to welcome the faculty and course members to this
Summary of Practicum Project Topic
As a former student I have felt the pains of placement for students in the clinical setting. As a faculty member I have been exposed to the difficulties that placing students has placed on the colleges and faculty, and the hospitals that host students. The difficulties are in the following areas:
Lack of qualified faculty willing to be flexible in unique clinical times (weekends/nights)
Poor communication between the school/hospital
Time extensive placement for current process ( School sends a request, hospitals wait for requests from all colleges before approving, placement approvals/denial sent back to college). This process can take up to months for a response.
Due to the poor communication sites are limited as managers don't respond timely so sites go without students on site
The faculty from each college and placement coordinators from each hospital all meet monthly to discuss process. At this meeting it was discovered that one hospital places favoritism to the college associated with them and also the technical college as they have tenure with them. This makes fair placement an issue.
In the Greater Green Bay Healthcare Alliance meeting I presented the proposed topic for approval on April 8, 2016. The above listed issues were discussed and all members agreed to provide data to make placement a standardized process. All faculty and placement coordinators agree to provide all data available to create a useful tool that can be used by all members for student clinical placement.
3. Project Goals
Gather all necessary information to create an effective standardized placement tool
Create a standardized student placement tool
Presentation approved by the Greater Green Bay Health Care Alliance
Successful completion of this course to better prepare me for this advanced degree in nursing
The project goals that I have set for this project are related to the creation of a standardized tool that can be useful for academic setting and healthcare facilities to use to place students in the clinical setting. As listed in the introduction the current process lacks organization, standardization, and shows favoritism to certain academic settings, leaving the rest to "fight" for sites.
At the end of this course I hope to have created a tool that will support the placement of every nursing student in the Green Bay area in the five hospitals that place students.
4. Rationale for Goals
Comprehensive information to build standardized plan is imperative to success of this plan
If this plan is successful there will be:
Decreased frustration for academic settings and hospitals regarding current placement methods
Decreased time allotted to Deans and placement coordinators for current placement efforts
A standardized placement that will be useful for all involved.
This means working with many different organizations at one time. Getting all the information into one standardized place in a main system is the goal set about by the rationale used for the goal.
Objective 1:
By the end of nursing 6600 I will be able to effectively communicate my role as clinical coordinator to students and university staff/leaders as defined by evidence-based practice.
I was clearly able to define and outline the role of clinical coordinator. In doing this I was able to lay the groundwork for bridging the gap between clinical instruction, students, and clinical sites in the greater Green Bay area.
6. Program Objectives
Objective 2: By the end of nursing 6600 I will have undergone the experience necessary to expand on conflict resolution skills. This experience will be gained from the practicum mentor who is a member of fulltime faculty at a private college with 4 years of tenure. This will guide me to be a more effective leader.
The past decade has seen a significant increase in the use of electronic media in educational settings. This use of technology has created many opportunities to develop new teaching strategies in nursing. Of concern, however, are challenges facing faculty who did not "grow up" in the computer age. Today's expectation that faculty will use electronic technologies in their teaching can be particularly stressful for nursing faculty with little or no computer knowledge. This can be compounded when the faculty person is teaching many students who have grown up in the computer age. As nurses, leaders, and professionals we need to be able to cope with such conflicts effectively in order to engage everyone in a learning and safe environment.
7. Project Objectives
Objective 3:
By the end nursing 6600 I will have acquired the skills necessary to analyze and effectively evaluate situations. Specifically to this project the standardized placements for clinical sites for students in the ADN and BSN programs
Throughout this experience I have developed a tool to quickly identify open clinical sites for students and at what facility. Takes a great amount of stress off the faculty and the institutions in which the students are sent for clinical experience.
This tool will be useful for 4 acute care medical facilities and 4 academic setting. Presentation to the Greater Green Bay Healthcare Alliance committee takes place May 13, 2016. The roll out of the program will depend on how the committee wants to proceed.
8. Practicum Project Methodology
Fundamental research- consists of the following attributes:
◾Aims to solve a problem by adding to the field of application of a discipline
◾Often several disciplines work together for solving the problem
◾Often researches individual cases without the aim to generalize
◾Aims to say how things can be changed
◾Acknowledges that other variables are constant by changing
◾Reports are compiled in a common language
(Allan, AJ, Randy, LJ, 2005)
For this project I did the following:
Used questionnaires, interviews, and surveys to determine the degree to which the project is solving the problem meant to attend
And to gather information from the audiences. The questionnaires will be open ended or cross ended.
9. Practicum Project Findings
This is the tool we developed for presentation. It includes the schools, number of students, clinical sites, and clinical sites available for students at each site and in which location.
The schools provided the information for us via email, surveys, in person meetings, and questionnaires.
10. Conclusion
This research contributes to the identification of the skills that play an important role in the nursing leadership.
Informatics skills are important in the current technological world.
Moreover competence in leadership and informatics is essential for the success of nursing leadership.
By integrating clinical placement and clinical site to a central location we are integrating the clinician and the faculty. This sets leadership role example for future nurses and students.
11. References
Allan, AJ, Randy, LJ, 2005, Writing the Winning Thesis or Dissertation. A Step-by-Step Guide, Corwin Press, California
Herrin, D., & Spears, P. (2014). Using nurse leader development to improve nurse retention and patient outcomes. Nursing Administration Quarterly, 31(3), 231-243.
Conger, J.A., Spreitzer, G.M. & Lawler, III, E.E. (eds.) (1999). The leader's change handbook: An essential guide to setting direction and taking action. San Francisco:
References Continued
Small, S. 2012: Bridging Research and Practice in the Family and Human Services, in: Family Relations, 54, 320-334.
Tanenbaum, S. 2011 Evidence-Based Practice in Mental Health: Practical Weaknesses Meet Political Strengths, in: Journal of Evaluation in Clinical Practice, 9, 287-301.
(Visited 8 times, 1 visits today)
Warning
: Use of undefined constant php - assumed 'php' (this will throw an Error in a future version of PHP) in
/home/prowritershub/web/originalnursingpapers.com/public_html/wp-content/themes/freelance/single.php
on line
55